Donor Story
The Gary Fund: Teaching People to Love Horticulture
July 19, 2017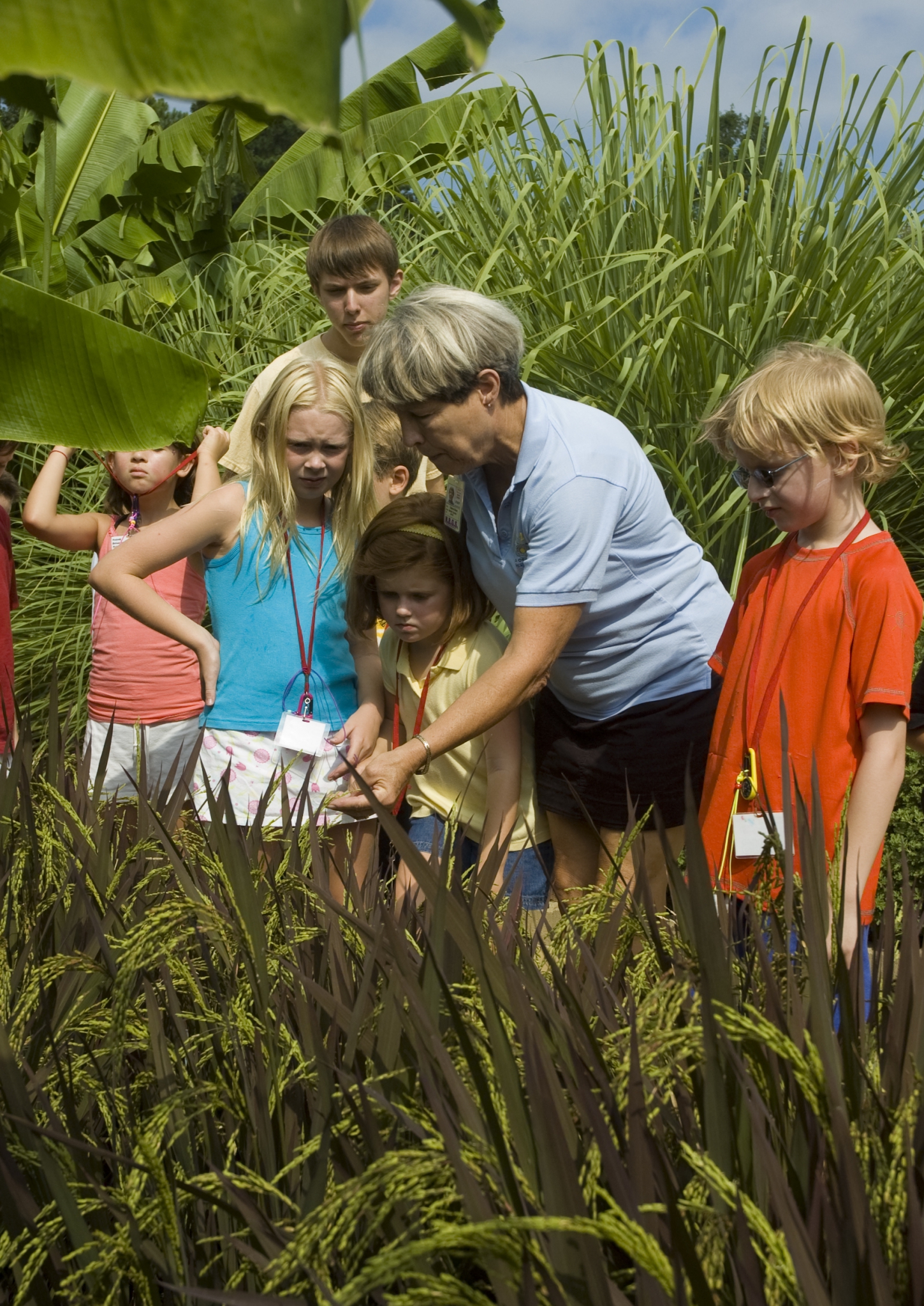 Children visiting Norfolk Botanical Garden enjoy summer learning programs that teach them and their families about plants thanks to a grant from the Julian Haden Gary and Margaret Savage Gary Fund for horticulture education.
Margaret Savage Gary loved gardening and creating beauty from the earth. Throughout her adult life Margaret found joy in garden clubs and organizations. She was a member of the Lakewood Garden Club, a charter member of the Norfolk Botanical Garden Society and was secretary of the Norfolk Botanical Garden Commission.
The Gary home on Windsor Point Road in Norfolk reflected her love for horticulture even after she lost her sight and was no longer able to work in the yard. Shrubbery, trees, azaleas and camellias "were her main product," according to long-time neighbor Walter Jones.
As she approached the end of her life, Margaret Savage Gary knew just what she wanted to do with her family estate.
"She had a keen interest in horticulture and gardening and didn't want to limit the scope," said Kirkland Kelley, an attorney with Kaufman & Canoles, who helped arrange a bequest.
Rather than just give her money to one horticulture organization, Kelly said, Margaret decided to set up a horticulture education fund, which "could then shepherd her bequest and basically dole it out when important needs arose." After Margaret died in 1997 at age 96, the Julian Haden Gary and Margaret Savage Gary Fund was created. Today the Hampton Roads Community Foundation continues to follow Margaret's wishes when awarding grants. Since 2000 the Julian Haden Gary and Margaret Savage Gary Fund has provided more than $400,000 in grants to nonprofit organizations focused on horticulture education.
At the Norfolk Botanical Garden more than $200,000 in Gary grants have been used primarily for summer education programs for children and families – everything from repairing tour boats and teaching children about gardening to building and staffing a log cabin where families learn about nature.
A $15,000 Gary Fund grant to Norfolk Botanical Garden in 2015 gave visitors a chance to learn about the weird world of plants and mushrooms.
In 2015 a $15,000 grant to the garden from the Gary Fund gave visitors a chance to learn about the weird world of plants and mushrooms. During this summer program children learned interesting facts about a variety of plants including how the Venus flytrap baits its prey and how seeds make their way through the environment.
Kelley said Margaret would be ecstatic but not surprised to see just how her fund is being used. She would likely appreciate the varied ways of teaching people.

Margaret realized "there would be things that would come down in the future that were good causes," said Kelley. Because she arranged for a permanent field-of-interest fund, Hampton Roads residents will always have great opportunities for learning about plants thanks to Margaret Savage Gary.

If you would like to learn how you can connect your passions to the future, click here or contact Kay Stine at (757) 622-7951.