Publications
View these publications to learn more about our work.

Featured Publication: 2021 Annual Report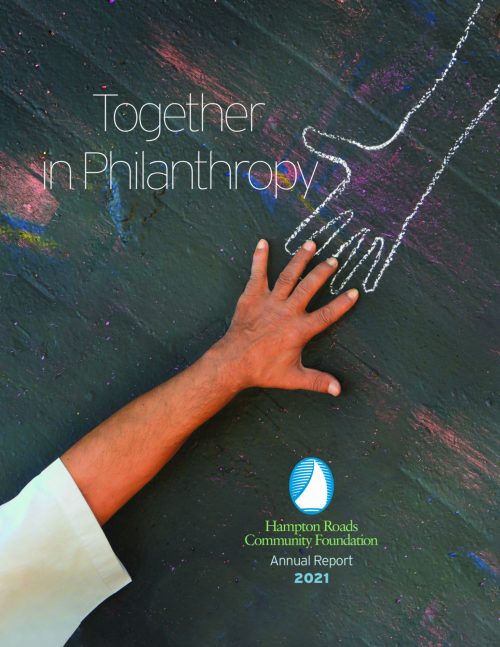 Working together, the communities of Hampton Roads become stronger and more equitable through philanthropy. This annual report - covering all of 2020 and parts of 2021 - chronicles the good work of nonprofit partners, generous donors, and goodhearted people want to see our region thrive. Read it here.