Nonprofits
Black Nonprofit Spotlight: Community Outreach Coalition
As a part of our commitment to racial equity, the Hampton Roads Community Foundation highlights nonprofits led by Black people in order to show and support their work. According to national studies, Black-led nonprofits don't always get the same level of support as their counterparts due to racially inequitable practices. We're working to change that in Hampton Roads. The community foundation also funds Black-led nonprofits through its Black Community Partnership Fund.
Kendra Robinson, founder and executive director of the Community Outreach Coalition, shared an overview of her nonprofit's work with the community foundation.

Describe your nonprofit and its mission.
The mission of the Community Outreach Coalition is to provide educational support programs to youth and families to equip them to excel in life.
What programs does your nonprofit offer?
Educational Support programs such as the Educational Talent Search, afterschool enrichment programs in various public schools, the Young Entrepreneurs Academy, Community Classes (such as X-STREAM Learning, Culinary Arts, the Library Garden), and our Serving Seniors program providing community support to senior citizens who live alone.
What's an average day or week like for you?
Making Community connections, answering emails and phone calls, connecting with our site leaders in each city, and supporting our full-time and part-time staff.
When did you launch this nonprofit and why? In 2008, to support youth in Portsmouth that were having trouble academically. When I graduated from high school, I wanted to create a way to continue to use my gifts and talents to help youth in need. I started by offering basketball leagues, arts programs and tutoring. We later opened a preschool and afterschool program, developed relationships with local school districts, and held various community summer camps.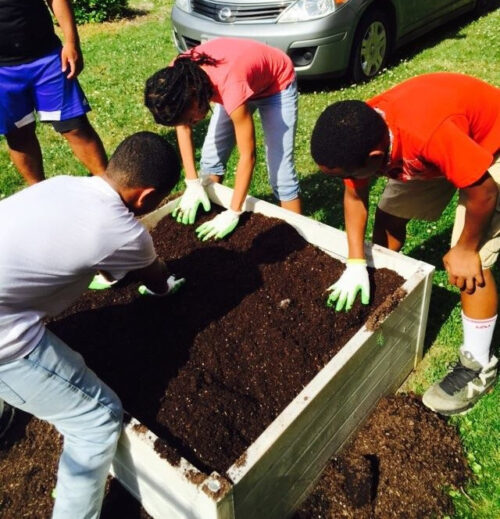 Give an example of your nonprofit's success and impact in the region.
In 2021, our organization received our first federally endorsed program called the Educational Talent Search program to support 500 first-generation college students in Portsmouth. This has allowed our organization to scale tremendously. Since then, we have opened a new office space and added four new members to our team.
What do you believe is one of the greatest needs in Hampton Roads?
Strategic collaborations. There are a lot of community organizations, churches, school districts, city officials, and others working individually on the same causes. I believe that if we put our pride aside and focus on our end results we can all collaborate to create safer communities, healthiest citizens, thriving businesses, and academically advanced youth throughout Hampton Roads.
What are 3 ways you would like the community to support your nonprofit?
Joining our board. We are having a board recruitment event on June 16th.
Volunteer. Volunteers can sign up on our website and get updates.
Donate. We are always seeking financial support to aid in making a greater impact on our programs and services.
What advice would you offer to other nonprofit leaders, staff, or volunteers?
Stay connected to your "why." Knowing that you are making a difference and understanding why you do the hard work helps in challenging times. Leaders, staff, and volunteers all play an important role in supporting a nonprofit's mission. Keeping the "why" in the forefront keeps everyone motivated and inspired to continue making a difference.
Want to learn more? Here's how:
Instagram: @coc_inc
Facebook: @CommunityOCInc