Scholarships
Tommy Horvatic Memorial Scholarship
High school swimmer Tommy Horvatic lives forever through the memorial scholarship fund his mother started.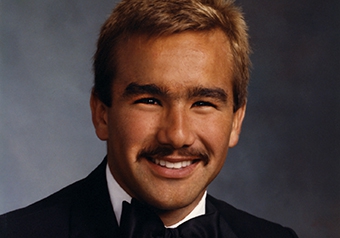 Tommy Horvatic was a Virginia Beach student getting ready to start his senior year of high school. He was a competitive swimmer, a Boy Scout and a church alter boy. He was known for his good sense of humor, great character and picking up and selling aluminum cans to get money for dates.
When a car accident in 1986 took Tommy's life. His grief-stricken parents Tom and Rita continued collecting cans and used proceeds to fund scholarships in Tommy's name for graduates of Princess Anne High School, Tommy's alma mater. That effort continued after his dad's death until 2013 when his mom donated $100,000 to the Hampton Roads Community Foundation to create the endowed Tommy Horvatic Memorial Scholarship. It is for Princess Anne students of good character involved in the community but who may not be at the top of their class.
"The impetus for moving the scholarship here was estate planning," says Anne Horvatic Christie, Tommy's sister. As a Maury High School guidance counselor she has helped many students receive foundation scholarships.
"Endowing the scholarship ensured my mother's goal of making sure Tommy's scholarship would last,"

Anne says.
Rita Horvatic passed away in 2015 with memorial gifts coming to Tommy's Fund. For 2016-17 there are three students in college as Horvatic Scholars.
Watch a short video to learn more about Tommy and his scholarship: