In the Community
Hear More from the "Decline in Local Journalism" Panelists
Journalism experts shared their insights about why local journalism is disappearing and how that affects democracy during a public panel discussion the Hampton Roads Community Foundation held in February 2023 in partnership with WHRO.

Here, the discussion continues, with panelists answering more questions about the decline in local journalism and what can be done about it. More questions and answers will be coming soon.
Question: How do you ensure stories of marginalized peoples are told?
Mechelle Hankerson, News Director, WHRO
At WHRO, we ensure stories of marginalized people are told in two main ways: We hold ourselves accountable to the people reflected in our stories and we've made a strong, explicit commitment to diversity in our department and entire organization.
WHRO's newsroom uses a source diversity tracker. After each story, reporters record basic demographic data on their sources, including racial identity, gender identity, age, location, and a few other facts. This helps us make sure we're not relying on one type of person to tell stories. We also track the topic of our story, to make sure we provide a diversity of coverage, and the location of stories. We know Hampton Roads can feel segregated because of water crossings, so we want to ensure we're writing about cities fairly. We review this data once a quarter to reflect and come up with strategies to move closer to having our sources better reflect the identities of our region.
Organizationally, our newsroom uses a strategic plan to guide our decisions about coverage. One of the foundations of our plan is diversity. To us, that means our journalism considers diversity in the people we talk to and the stories we prioritize, and makes sure we handle issues with sensitivity to the way different people may move through and experience life.
Our newsroom strategic plan is supported by WHRO's larger values, which include diversity and inclusion.
We know other newsroom use source trackers, which is a great tool for us to reflect on our own work and tendencies when picking out stories and sources.
WHRO is, to our knowledge, the only local newsroom led fully by women of color: I'm a biracial Latina and our managing editor, Dee Patel, is an Asian-American woman. We know that the more diverse our staff, the more naturally different perspective and stories will show up in our work. As we expand our newsroom, we're looking forward to including more journalists from different backgrounds.
Adam Chase, Vice President/General Manager, WTKR
At WTKR, we employ a beat system where each reporter and anchor has a specific geographic area they are committed to covering, making contacts in and pitching stories from. Our reporters and anchors are encouraged to find and tell stories that aren't often told, especially among groups who otherwise might not have a strong voice.
"Community" is one of the pillars of our content strategy, which means that we strive to authentically and intentionally reflect all the communities we serve in the content we produce, the people who tell the stories and the people who make editorial decisions. We have been diligent in hiring people into our newsroom for on-air and behind the scenes positions that are of all different ages, races, religious beliefs, political beliefs, gender identities, and who come from a variety of socioeconomic and educational backgrounds. We encourage everyone, no matter their role at the station, to pitch stories that should be told.
We are also committed to revisiting "the way things have always been done" to ensure we are always challenging the status quo, even within our own newsroom. For example, our "Have You Seen Me" series focuses on bringing awareness to missing persons cases, particularly the cases of missing people of color who have historically received less mainstream media attention than their white counterparts. This series is a direct challenge to traditional newsroom policies not to cover stories of people who police departments classified as runaways.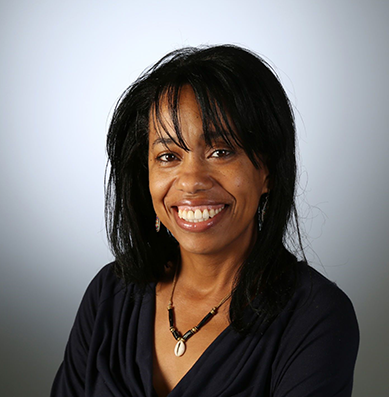 Denise Watson, Features Editor, The Virginian-Pilot and Daily Press
It's important to have a staff that is diverse across the board -- ethnicity, race, religion, gender, age, and, even geography (having reporters living in different neighborhoods/cities). You need a staff that is open-minded as well. If you have reporters who aren't willing to go places they haven't gone before or talk to certain groups, you need to counsel them out of this business.
And it's imperative that your staff, particularly if they aren't native to the area, immerse themselves into their surroundings. As a manager, give them permission and time to go to a PTA meeting even if they aren't parents; encourage them to walk into a laundromat/coffee shop/ community center and check out the bulletin boards for community news; pick a barbershop on the opposite side of town to get a haircut and meet new people.
In that vein, it's also important to grow local talent. The Virginian-Pilot had a successful summer journalism workshop for high school students, and we encouraged them to apply for internships once they got to college. Many of those students later worked for The Pilot/Daily Press. Having people with a region's institutional knowledge is invaluable.
View the full conversation and learn more about the panel of journalism experts at the Declining Local Journalism & the Risk to Democracy event on Feb. 8, 2023.